By Shawna Schofield
Spring is a popular time to tie the knot, and it isn't hard to see why. This season marks a start of new beginnings, and gives way to warmth, sunshine, and new life. It encompasses many ideals that coincide perfectly with weddings. Whether you are still looking to set a date, or have already settled on one, here are a few ideas that incorporate the feeling of spring into your big day.
Think Bright and Warm Colors For This Season!
Spring wedding colors should convey the feeling of the season; this means light, bright, and eye-catching! Here are some of the most popular colors to incorporate that truly help capture the feeling!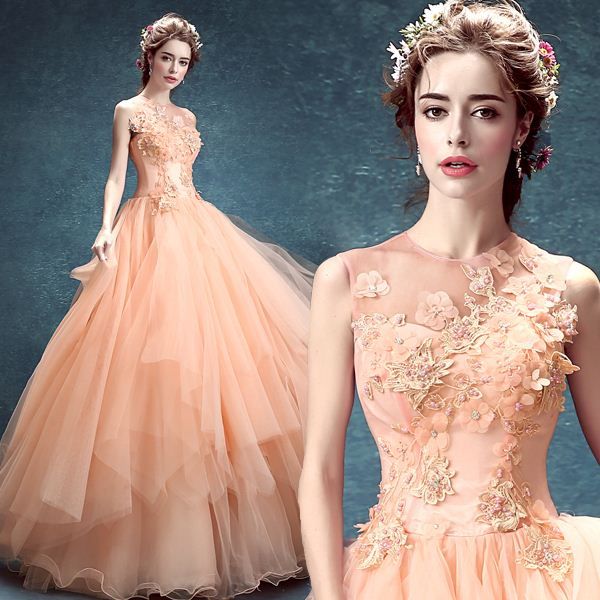 Light sunshine yellow and delicate ivory tones help break away from the cooler tones of winter. They both can add warmth to your dress, or your bridesmaids dresses, that help to welcome in the warmer days, and your new start as husband and wife.
Purple tones and pastel pinks can bring a fun touch to any wedding ensemble. They capture the brightness of the season, and can be incorporated in many different ways. Adding bursts of these colors to otherwise neutral gowns gives a bright ultra feminine touch to both you and your bridesmaids.
Peach and pale yellows can also offer a vibrant, but light, touch to your color scheme. These colors keep with the seasonal theme without worry of being too over bearing.




Lilac and mint greens have the potential to harken back to a feminine floral feel. A light lavender dress offset with bright white flowers and greens is sure to be an eye catching sight. (If you're feeling bold you could even incorporate a woven lilac flower crown!)
When it comes to finding the perfect dress and color scheme, its always good to start with the colors that you love the most and build from there. The color combinations given above are only a brief example of the dozens of springtime combinations you can make! Do you like lavender, but arent overly fond of mint? Swap it for a pale yellow or ivory instead! The main guideline to remember is that warmer colors tend to lean into the vibe of the season, whereas cooler tones, like blue and gray, are reminiscent of winter.
Springtime Decor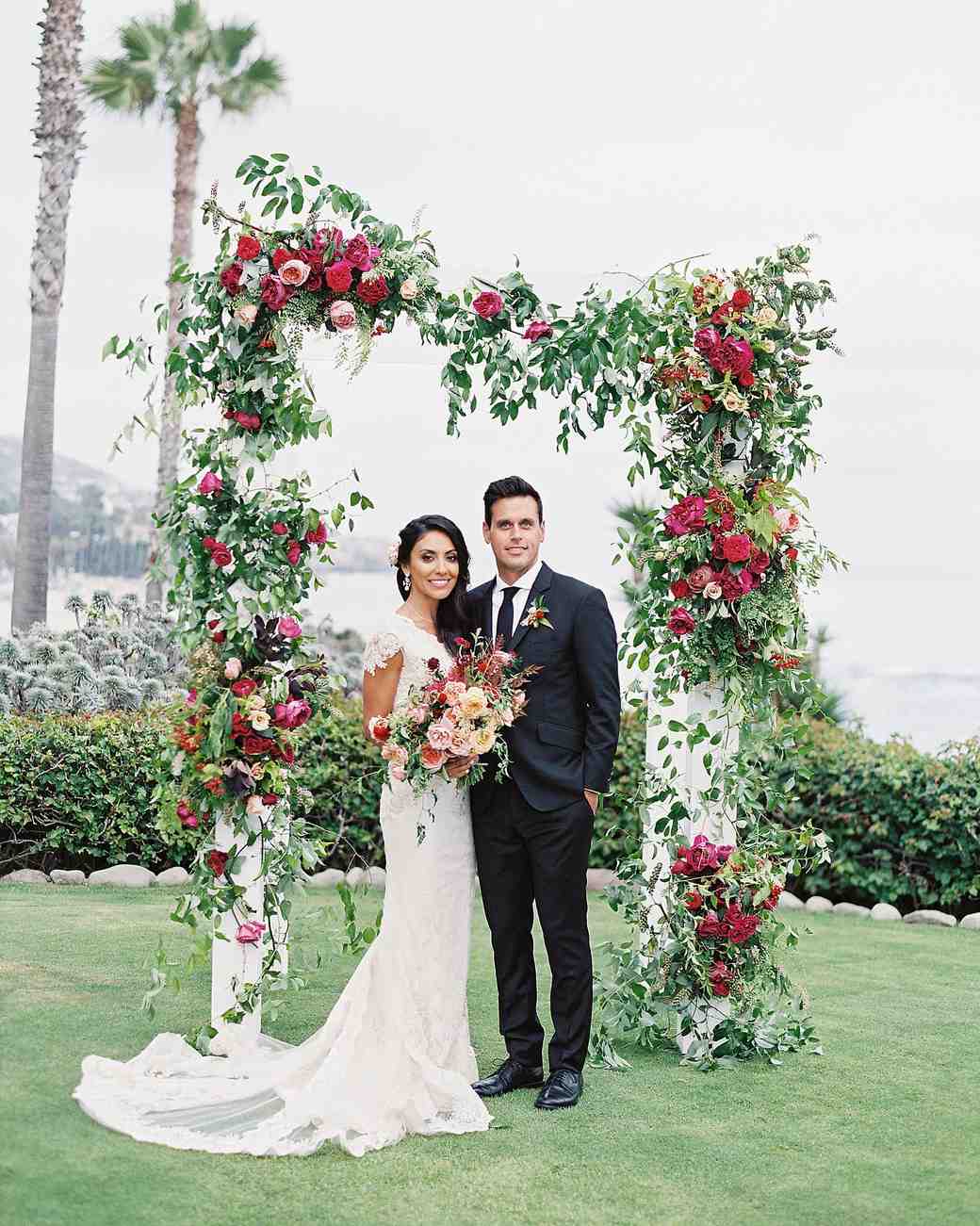 One of the best parts about spring is the abundance of flowers that are back in bloom. Tulips, hyacinths, azaleas, peonies, daffodils, primroses, bluebells, and lilacs all make for bright, colorful, and aromatic bouquets. (And thats only naming a few.) With all the color options, you will have no problem finding a gorgeous arrangement that fits your palette.
The abundance of flowers can also be used to create unique centerpieces, garlands, and archways, which if youre planning on an outdoor wedding, can make for a beautiful altar piece.
Your wedding cake can also take advantage of the floral treatment. A multiple tiered cake delicately lined with flowers is one way to tie everything together with a similar springtime aesthetic.
Taking advantage of the amazing flowers and greenery of the season is one sure fire way to create a breathtaking ceremony and reception that you and your guests will love and enjoy. (Its guaranteed to smell fantastic too.)
What to Serve?
For drinks think fruity fresh flavors. Limoncellos, bellinis, or daiquiris are a few fresh tasting drinks that are perfect for spring, and can give adult guests something to relax with during the reception. Nonalcoholic options can include an open iced tea and lemonade bar, all of which can come in a variety of flavors such as mango, raspberry, lavender, pineapple, and strawberry. (To name a few.) This is one way to put a fruity twist on classic drinks, and your guests will love it.
For starters you can try poached eggs, or bite size souffles. An array of light salad courses could also be offered as well. Zesty quinoa salads, or mixed baby green salads with berries, topped with a fruit infused vinaigrette, can keep things light, but still bring a bold flavor.
The main course should lean away from heavier fare and more towards chicken or fish with fresh herbs. Citrus infused marinades also fit the palate and can be used with both chicken and fish. Side dishes can range from roasted asparagus, spring vegetables, or light pesto roasted tomatoes. These options can fill guests up without leaving them feeling too stuffed for dessert.
Desert is where you can have lots of fun with a fruity spring theme. Macaroons, chocolate covered strawberries, strawberry shortcake, lemon cheese cake, (okay Im getting hungry writing this!) the sky is really the limit here when it comes to delicious spring desserts. Youre guests will have no shortage of delectable treats to choose from when the main course is done!
These are only a couple ideas out of hundreds that exist as spring catering ideas, but hopefully itll give you a slight idea of what to aim for when putting together the perfect menu.
Keep in Mind
Spring is a wonderful time to tie the knot, and it can lend itself to tons of inspiration too! From warm inviting dress colors to generous flower bouquets and garlands. There is no limit to the amount of creativity that can be had during this wonderful season. Keep in mind these general ideas, and see what inspiration you can draw from the options above. Hopefully you are now one step closer towards planning your own amazing spring wedding.